Thank you for your interest in participating as one of Jerry's Charities in Bowling Palooza.
Bowling Palooza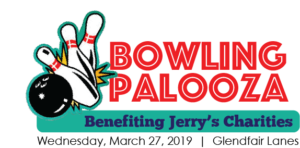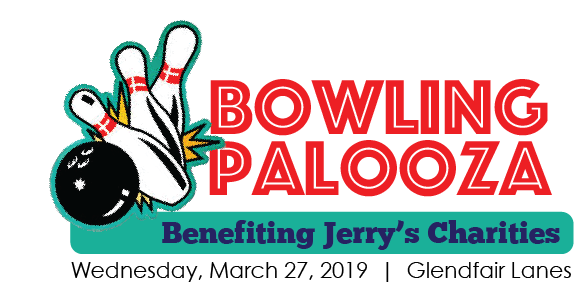 Wednesday, March 27, 2019
6pm – 9pm
Glenfair Lanes
6110 N 59th Ave
Glendale, AZ 85301
2018 Bowling Palooza Proceeds: $87,800
Organizations applying for support must have a 501c3 non-profit status.
Each non-profit must provide the following:
Provide a 501c3 designation letter for the current year
5 Volunteers for the day of the event
1 Auction / Raffle item valued at $1,000 or more
2 Auction / Raffle items valued at $500 or more
10 additional Auction, Raffle or Donation items that alleviate event costs. Items should be valued at between $25 – $100 or more
Sell a minimum of three (3) – 6 member adult bowling teams (goal is to have team members who will bid on auction items to help raise funds for all).
For questions contact Stacey Lindsay
To apply please fill out the form below: